We've written in the past about the importance of using your summer months to meet academic goals. For years, we have encouraged students to take advantage of the break from school to explore enrichment programs, carry out research with local professors, and prepare for upcoming standardized tests. For many students, however, the summer also presents an ideal opportunity to reinforce fundamental academic skills. Writing, in particular, is crucial for success in high school and college (and in the college admissions process), but students often don't have time to practice it extensively during the busy school year.
If you struggle with writing, we recommend taking advantage of the summer break to boost your skills.
TOP TIPS FOR BOOSTING WRITING SKILLS
Read Extensively
The best writers are invariably great readers. Reading widely introduces you to new words, new writing styles, and new ideas. We've put together lists of recommended books on our blog in the past — you can find some here and here —and your school may have given you a list of suggested summer reading. During the coming months, we encourage you to explore a variety of classic novels, young adult favorites for younger students, nonfiction and biographies, and fun beach reads. Sampling widely will ensure that you encounter lots of different styles and help you find the genres that most appeal to you.
Take a Writing Class
The summer presents an ideal opportunity to explore writing in depth, addressing any issues in your current prose style and expanding your knowledge of writing techniques. There are lots of great writing classes available to interested students, ranging from in-person courses at high schools and colleges to online courses through programs like CTY. Join us this summer in  Top Tier's Writing Tutoring Program, where you will carry out a series of targeted, one-on-one lessons to help prepare you for the coming academic year. If you'd like focused, in-depth help, this could be a good fit for you as it has been for many students in the past.
Try Journaling and/or Creative Writing
When it comes to writing, many students suffer not from a lack of skill, but from a lack of confidence. Especially if you don't write frequently, putting words on paper can be a very uncomfortable process. The easiest way to take the stress out of writing is to make writing itself a more familiar exercise. This summer, try keeping a journal or writing a few short stories that you add to several times a week. The goal is not to produce beautiful, publishable prose —in fact, you don't need to share these pieces with anyone! By writing regularly in a low-stakes format, however, you will find that writing itself becomes a more comfortable, less stressful act.
Review Grammar and Style Guides
Grammar is a key subject on many standardized tests, and a clear understanding of grammatical rules often separates good writers from bad. Schools today rarely have time to teach grammar in depth, though, meaning that interested students generally have to review this subject on their own. If you are committed to improving yourself as a writer, we highly recommend picking up a copy of Dreyer's English: An Utterly Correct Guide to Clarity and Style or the Bedford Handbook and studying it over the summer. Strunk and White's classic Elements of Style also offers an engaging set of guidelines for some of the most basic (and most commonly misused) aspects of grammar and vocabulary.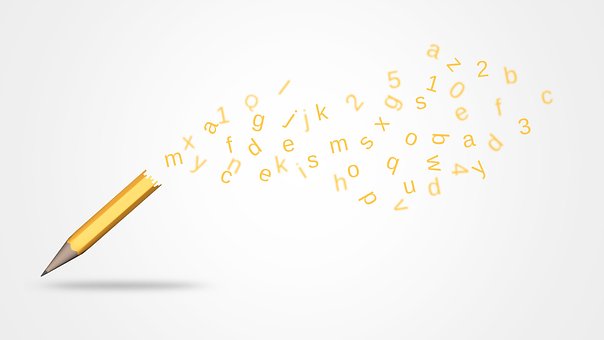 If you'd like to spend the summer improving your writing abilities, we hope that you'll be able to take advantage of some of these ideas. Need more help figuring out which options would be best for you? Feel free to contact us!