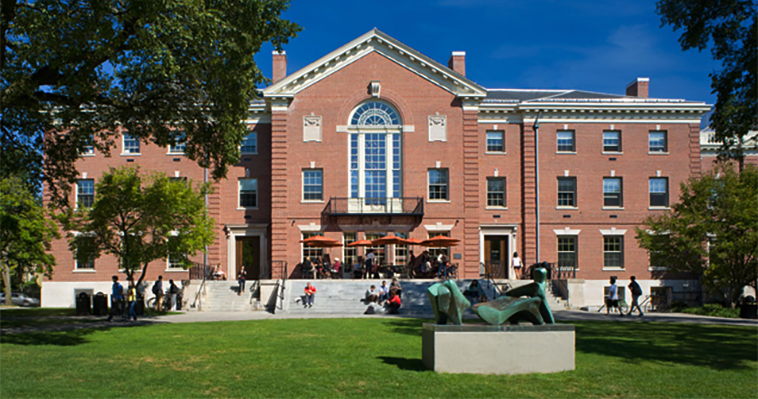 Get Into Brown University
About Brown University
Brown University is part of the Ivy League and was founded in 1764, 128 years after Harvard and two years before Dartmouth came to be.  Brown, located in Providence, Rhode Island, was the first college in the United States to accept students regardless of their religion.
The campus is beautifully set in a federally listed architectural district where students are living among Colonial-era buildings and a charming group of restored seventeenth- and eighteenth-century architecture while also having access to downtown Providence with all the coffee shops and great restaurants imaginable.  Brown has been forward thinking about sustainability for years, with active student groups around this issue on campus.
Brown is ranked #14 on the U.S. News and World Report Best College rankings guide.  There are about 6,400 undergraduates at the College of Brown University, 12% are international students. 
Brown's student-to-faculty ratio is 8:1 and 100% of the faculty teach undergraduates. 69% of Brown's undergraduate classes have fewer than 20 students. There are about 79 majors available, called "concentrations" at Brown, and if students don't find something to their liking, they can design a concentration. About 80% of Brown graduates pursue graduate school. 
Brown has two coveted undergraduate-level dual programs:
1.) Brown-RISD Dual Degree Program: This is a collaboration between Rhode Island School of Design and Brown University.  It's incredibly competitive with a 2 or 3% acceptance rate and only 15-22 students typically accepted from a pool of over 700 applicants.  It's unique because students may combine disciplines such as philosophy with biology or art history with art and design or even math with architecture.  Brown offers majors or concentrations in the physical and biological sciences, social sciences, mathematics, and the humanities. RISD offers specialized education in all categories of visual media, architecture, and design.
The program is five years in length. Students may receive a Bachelor of Arts (A.B.) degree or, a Bachelor of Science (Sc.B.) from Brown and a Bachelor of Fine Arts (B.F.A.) degree from RISD.  Prospective students have to be accepted to both institutions and then be approved by a separate Brown/RISD Dual Degree admissions committee.
And 2.) Program in Liberal Medical Education (PLME): This too is a coveted program with about a 3-4% acceptance rate.  This makes these two programs more difficult than Harvard or Stanford in terms of acceptance.  Typically 90-95 students annually are admitted to PLME. This is an eight-year program leading to both a bachelor's degree and an M.D. degree from Brown's Warren Alpert Medical School.
Applying to Brown
Brown typically accepts about 8-9% of applicants.  If you are interested in Brown and hope to attend, you first want to make sure that you are in the top 10% of your high school class as 97% of accepted freshmen this year held that status. If you are not in the top 10% of your high school class and don't have a hook of some sort (athletic recruit, legacy, underrepresented minority, parent on the Board) then we'd suggest you rethink your plans if you are a senior.  If you are younger, then focus on your grades above all else!  47% of students identified as "students of color." This can be misleading however.  Indian and Asian applicants are not considered underrepresented minorities, but they are considered students of color.
Brown offers Early Decision (apply by Nov. 1 and hear back in mid-December) and Regular Decision (apply by Jan. 1 and hear back by late March) rounds of admission. If you choose to apply to Brown under Early Decision, you cannot submit an application to another institution under another Early Decision plan, or a single-choice Early Action plan. If you are admitted under Brown's Early Decision option, you are required (by Brown) to withdraw all pending applications, including those you may have already submitted to Regular, Rolling, or Early Action programs.
Brown offers an option for alumni interviews conducted by alumni volunteers. After you have submitted your application to Brown, one of them will contact you directly to set up the interview. Early Decision interviews are completed by early-December and Regular Decision interviews are completed by mid-February.
Admissions Wrap Up for Brown University:
Brown made 2,027 offers of admission (out of 29,554 applications received) to the Class of 2021 in the regular round representing an almost 6.9% acceptance rate. Admitted students for the Class of 2021 include these 2,027 students from Brown's regular decision pool combined with the 695 students offered admission in the early decision program, for a total of 2,722 admitted students. This represents 8.3% of the 32,724 students who applied, the largest applicant pool in the University's history. Students have been admitted from all 50 states and from 77 countries. Brown accepted 22% of its early decision applicants to the Class of 2021, offering spots to 695 students out of 3,170 applications — the largest number of students ever admitted early decision. Brown accepted 22% of early applicants to the Class of 2020, 20% to the Class of 2019 and 18.9% to the Class of 2018. 
Here are some Common Application main essay first few lines from accepted Brown applications:
Heading to the post-impressionist gallery at the Museum of Fine Arts in Boston last summer, an unfamiliar image stopped me in my tracks.
I was running low on water, my back ached and I was losing feeling in my legs, but I rallied myself for the 10th consecutive hour of Orange is the New Black, Season 3.
For as long as I can remember, I've been the one who asked the tough questions.
Top Tier Admissions Can Help You Get Into Brown University:
"Thank you SO much for all you and your staff did to support P. this week. She is thrilled with the work she has accomplished!" –L.J., parent of Application Boot Camp student
"I finished my college applications in 4 days. Everyone was awesome!"
I would like to thank ABC for kickstarting my college app season! It felt fantastic to leave 4 intense days in August with several essays, edited with wonderful feedback. Although I wrote and revised a few more essays at home, Boot Camp got me in the right mindset to do work that many of my peers are still feverishly completing. Now that I have been admitted to the MIT Class of 2019, this holiday season will be the most relaxed in years! Thanks again!! - E.B. - Application Boot Camp Student
"P. definitely felt challenged at Boot Camp, but consistently remarked at day's end that he knew you all were driving him to another level.  He felt that he came away with excellent essays that are authentically his. All that is my way of saying a heartfelt thank you!"- I.W., Boot Camp parent
"M. and M. really helped me develop my academic niche!" -T.Y., Boot Camp student
"I wrote the best possible essays I could write at ABC. The staff helped me cut down my essays to make them fit the word limits while still keeping them interesting. The most beneficial element was constant feedback on my essays." - Application Boot Camp student
"It feels so good to have so many essays done before senior year. It helps to get so many different perspective on my essays." - Application Boot Camp student
"I just want to thank you guys so much for your help and guidance! I really couldn't have done it without you!" –Y.T., Application Boot Camp student
"To the entire staff of Application Boot Camp: A HUGE thank you for helping me navigate through the entire college process. The incredible support and encouragement from everyone there enabled me write insightful essays for the various colleges that I was applying to. I came back from Boot Camp every day feeling confident in myself and my ability to effectively communicate my ideas and thoughts into my essays and most of all, my entire application. I am so happy to say that I will be attending the University of Chicago this fall!!" --J.W., Application Boot Camp student
"I truly believe ABC made a dramatic difference in T's application/outcomes (and will continue to do so as the season unfolds). We were all shocked to learn on Saturday that not only had Tulane accepted him, but were offering almost full tuition, unsolicited, in merit aid with a four year guarantee. Just wanted to say "thanks" and holy cow. You guys really enabled him to put his best foot forward. Thanks again for all you guys did to help him through a confusing, challenging process for teens!" --W.P., Application Boot Camp parent
"Just wanted tell you that I received my acceptance letter to Dartmouth today!! Thank you so much for all of your help this summer - I greatly appreciate it and it obviously paid off! Can't wait to be a 19!" - R.C., Application Boot Camp student
"Boot Camp was efficient, fun, and eliminated stress. Without this experience I never would have thought to write my main essay on my academic interest." -V. P., Boot Camp student
"ABC made the application process clear and taught me to optimize every chance I have in presenting myself in the best light to colleges." - Application Boot Camp Student
"My wife just texted me that R's essays are fantastic! Thank you for all the great advice." –A.F., parent of Application Boot Camp Student
"On behalf of S, I am pleased to share that she has been accepted to Dartmouth's class of 2022!  THANK YOU, for all you and your colleagues at Top Tier did to assist S with this accomplishment. Your guidance and counsel is truly invaluable. S is extremely happy and very excited about her future at Dartmouth College! She is both honored and humbled. Top Tier played a big part in her success!" – Application Boot Camp parent, Dartmouth Class of 2022
"I was just accepted into Dartmouth! I have yet to thank you for all the help with my application and support from this summer, so thank you so much!"– K.R., Boot Camp Student
Ready to Apply to Brown? Try one these Top Tier options!