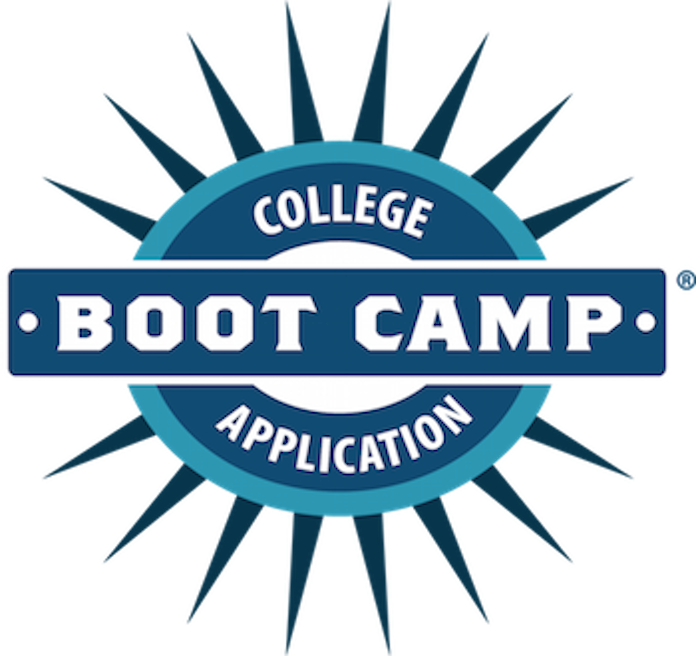 Can't travel to our Boston, MA Boot Camp? No problem!
Spend 3 days of your choosing working directly with one of our Personal Boot Camp Senior Counselors and put your college application stress behind you. No other program in the world brings the expertise of Application Boot Camp® directly to your doorstep.
*Virtual in 2021
Prior to
Personal Boot Camp®
students receive:
Personalized Admissions Report:
A detailed assessment of academic credentials, road map for targeted colleges, ways to hone your academic niche, advice on class selection, and standardized testing
Personal Consultation:
Meet with Dr. Michele Hernandez or Mimi Doe via phone to discuss your Admissions Report and review next steps
e-Copies Of:
The Ultimate Guide to Top High School Summer Programs, The Ultimate Guide to Top High School Contests and Awards, Resource Guide, Activity Sheet Tips and Samples, Activity Sheet Template, practice ACT and SAT exams
Access To:
All recorded virtual workshops from Mimi and Michele
During the 3 days of
Personal Boot Camp®
students will:
Work with a Senior Counselor Who Travels to YOU
Complete the Entire Common Application
Prepare a Suite of Essays using the Application Boot Camp® Plan
Complete an Activity Sheet
Take Part in Interview Training
This exclusive program is extremely limited & is available on a first come, first served basis.
PERSONAL BOOT CAMP
Three days of one-on-one work with a Senior Counselor from the Application Boot Camp® team.
Tuition plus travel & accommodations
Current juniors – we're now booking registration for summer 21'.
High Praise From Past Clients:
Not the right solution? Try one of these Top Tier options!
Essay Guidance Package
Need assistance with your essay?
Try our personalized essay solution.
Common App 911
Having a difficult time with your application?