First semester is over and you've given it your best shot. You didn't get into your first choice school, or maybe even your second or third choice school, but you've plunged in headfirst to classes and campus life. Or maybe you did get into your top choice but now that you're a few months in, you realize that what you thought was most important as a high school senior is not really what's most important to you now.
Sound familiar? With so much focus and intensity on choosing the "perfect" school, not to mention the high-stress admissions process, it's not atypical to find yourself feeling like college is not quite all you expected it to be. In fact, of the 3.6 million students who started college in the fall of 2008, 37% transferred to a different school at least once while pursuing their undergraduate degree.
UNDERSTANDING YOUR TRANSFER 'WHY'
Who you are now – as a first semester freshman – may be very different than who you were as a first-semester senior in high school. Naturally, your thoughts may turn to transferring. Before taking the plunge and starting another application process, you should think about the factors that may be influencing your decision:
Academic programs: You've decided that you want to study medieval and Renaissance literature, engineering, computer science, geography, etc., but your school's offerings in your field are slim to none.
Extracurricular life: Students head home or off-campus after class, leaving you with a sense that no one is invested in building community outside of class.
Fit: Greek life dominates campus life but you'd rather focus your energies elsewhere. It's hard to feel like you're going against the grain. That beautiful, leafy campus you saw last spring seems cold and grey. The small town is even smaller or maybe the city is less welcoming than you had hoped.
Sense of purpose: Students don't seem particularly interested in their schoolwork; skipping class is the norm. Courses are large and impersonal, taught by grad students. It's tough to get to know professors, let alone find an opportunity to do research with them. Perhaps the converse is true. Students are hyper-competitive and grade-focused. There's no sense of teamwork or collaboration, just getting ahead.
Change of heart: What was important to you as a high school student seems so much less important now.
Finances: With the cost of education topping $70,000 a year at some private colleges and universities, the prospect of significant student and/or parent loans to help finance a college education, perhaps due to a change in a family's financial circumstances, may also lead students who don't qualify for significant need-based aid to seek less expensive public colleges and universities.
TRANSFER = TOUGH(ER) ODDS
There are plenty of great schools that welcome large numbers of transfer students each year. Cornell, for instance admits about 500 transfer students each year. Public, national, and regional universities typically welcome large numbers of transfer students as well. That said, the transfer application process at some of the very top colleges is not an easy one. With very high student retention rates, top colleges have very little room to add additional students through their transfer process and they might have very clear mandates for the kinds of students admitted as transfers. Stanford might admit 20-40 transfer students a year but many of those will be transfers from two-year community colleges. Harvard today takes fewer than 15 per year. If your sole goal in transferring is to "trade up" to a more prestigious school, you should rethink your reasons for seeking to make this change. Admissions officers at top private schools that admit so few transfer students are looking for students with unique stories and experiences to help add to the diversity of the community. They can easily spot the students who are looking to climb the prestige ladder.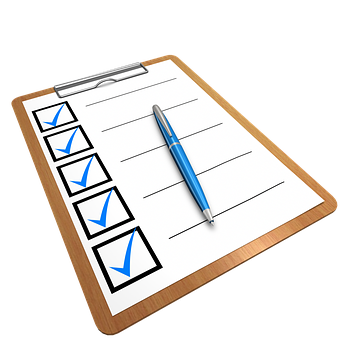 TRANSFER READY?
If you're ready to make a change, then here are some key considerations:
Research: Do some legwork to look for schools that offer the programs, community, or change you seek. Dig into their admissions websites to see if they take transfer students and what's required of transfer applicants. Make a note of deadlines and application pathways. Many schools will use the Common Application's transfer application; others will have their own application portals.
Timing: Students seeking to transfer can apply for entry as sophomores or juniors. Entering as a sophomore gives you plenty of time to settle into a new environment; coming in as a junior typically means you are ready to hit the ground running in your major field of study. Particularly at schools that take small numbers of transfer students, you won't find quite the same academic advising and orientation resources that are typically available to incoming first-year students.
Academic criteria: Typically, the transfer application process looks at both your college and high school academic records. If you're struggling in college and your grades reflect it, it will be tough to be a viable applicant in transfer pools that are selective. Standardized testing typically isn't as big a factor in the transfer application process, although schools may ask to see those SAT or ACT scores you took in high school. If you didn't take the exams in high school, you won't be asked to do them now.
Recommenders: You will be asked to submit at least one letter of recommendation from a faculty member, so you need to reach out to one of your professors to talk about your plans. This could be a little awkward – especially since faculty don't like to lose great students – but be thoughtful about your reasons for seeking to transfer and share them with the professor. In addition, your academic dean (or someone in the Dean of Students' office) will be asked to affirm that you are a student in good standing.
Essays: Depending on the college or university, you will be asked to submit an essay or two as part of your transfer application. A typical question that you will be asked will be to explain your reasons for seeking to transfer and how a new school will help you to realize your goals and aspirations. Often times, you'll also be asked to talk about the ways you have contributed to your current college community and what you will bring to your new school.
Activities: The more selective the school's transfer admissions process, the more likely they will also look to see how you've gotten involved in campus life or beyond campus in your areas of interest. A clear sense of engagement in some aspect of campus life will strengthen your application.
The transfer admissions process is a more confusing one than the first year application process and there's very little support from your college or university to help you navigate it. The admissions experts at Top Tier are here to help!