Early Admissions & Regular Decision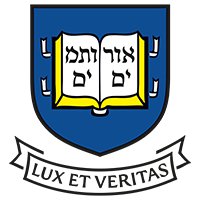 © 2020 Top Tier Admissions
YALE UNIVERSITY EARLY ADMISSIONS
Yale University accepted 796 students out of a total of 5,777 early action applicants to the Class of 2024 for a rate of 13.8 percent. This early application volume was down 4 percent from last year's record-setting pool of 6,020 students. Although short on details about the admitted group, a news release points to an announcement earlier this year from Yale that the past several classes have all set records for socioeconomic diversity, with more than 1,000 undergraduates receiving Federal Pell grants. Of those, more than 600 are in the first-year and sophomore classes. Additionally, the number of students per class who will be the first in their families to graduate from college has increased by 75 percent in the past six years. A record 87 students were admitted through QuestBridge.
YALE EARLY & REGULAR DECISION ADMISSIONS
Yale's Office of Undergraduate Admissions accepted 2,178 students or 5.91 percent of the 36,843 students who applied. This represents a decrease from last year's rate of 6.31 percent. The SCEA round accounted for 794 acceptances out of a pool of 6,020 applications.  Last year, Yale accepted 2,229 students or 6.31 percent of the 35,306 students who applied to the Class of 2022, and the SCEA round accounted for 842 acceptances out of a pool of 5,733 applications. Students admitted to the Yale College Class of 2023 represent all 50 states, Washington D.C., Puerto Rico, and 63 countries, and will graduate from more than 1,400 secondary schools around the world. They expressed interest in majoring in more than 75 of Yale's academic programs. Over the past several years, the proportion of applicants, admitted students, and incoming first-years who identify as a member of a minority group and/or first in their family to attend college has steadily increased, and this year is no exception.