Early Admissions & Regular Decision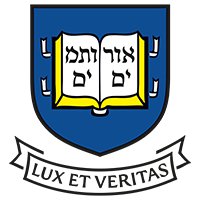 © 2018 Top Tier Admissions
YALE UNIVERSITY EARLY ADMISSIONS
Yale reported a total of 6,020 applications, an increase from last year's 5,733 applications for its SCEA program. The school offered admission to 794 Early Action applicants for the Class of 2023, down from 842 applicants for its Class of 2022. Yale expects to make another 1,200 admission offers in the spring, aiming for a freshman class of about 1,580 for enrollment in the fall of 2019.
YALE EARLY & REGULAR DECISION ADMISSIONS
Yale's Office of Undergraduate Admissions accepted 2,229 students or 6.31 percent of the 35,306 students who applied to Yale. This represents a decrease from last year's rate of 6.91 percent. The SCEA round accounted for 842 acceptances out of a pool of 5,733 applications.  This marks the seventh consecutive year that Yale's acceptance rate has remained in the 6 percent range, after hovering around 7.5 percent from 2009 to 2011. Last year, Yale accepted 2,272 students to its Class of 2021 from a pool of 32,900. The increase in admissions accounts for the opening of new dorms, which brings the incoming freshman class to approximately 1550 students, or 15% larger than recent classes.
Students admitted to the Class of 2022 represent all 50 states, Washington D.C., Puerto Rico, and 64 countries, and will graduate from nearly 1,500 secondary schools around the world. They expressed interest in majoring in more than 80 of Yale's academic programs. Over the past several years, the proportion of applicants, admitted students, and incoming first-years who identify as a member of a minority group and/or first in their family to attend college has steadily increased, and this year is no exception.