Schools with late application deadlines might just be the saving grace you've been seeking.
With the intense hike in early college applications this year (early apps at Princeton were up 18%, Dartmouth 3.7%, the UC schools 6% and University of Nebraska at Omaha was up 89%) it's safe to say some of you didn't make it into your preferred early schools. We know this can be heartbreaking but rest assured you have options.
Granted applying early versus regular to most colleges provides better admissions odds; that's not to say there aren't some wonderful schools out there to STILL apply to in the regular round.
And, there are plenty of students who are a little…well…late to the application party and didn't finish in time. If that's you, get going and take schools with later deadlines.
With this record high number of college applicants also comes even fiercer competition. Typically approximately 40% of incoming classes are comprised of early decision applicants and this year this percentage will be even more dramatic. For instance, Early Decision applicants will make up 50% of Duke's Class of 2021, 47% of Dartmouth's Class of 2021 is from the early pool and Williams' Class of 2021 is comprised of nearly 47% early applicants.
While we'll continue to recommend early decision as a great option for students who know they want to attend a particular college and are looking to boost their admissions odds; there are still excellent college options out there. We've compiled a smattering of these below.
LATE APPLICATION DEADLINES
American University: EDII & Regular 1/10
Assumption: 2/15
Case Western: 1/15
Catholic: 1/15
Colgate: 1/15
Dickinson: 2/1
Georgetown: 1/10
Gettysburg: 1/15
Grinnell: 1/15
Hobart: 2/1
Holy Cross: 1/15
James Madison: 1/15
Kenyon: 1/15
Lafayette: 1/15
Seton Hall: Regular Decision 1: 2/1; Regular Decision II: 3/1
Sewanee: 2/1
Smith: 1/15
Texas Christian University: 2/15
University of Michigan: 2/1
University of North Carolina: 1/15
University of Southern California: 1/15
University of Wisconsin: 2/1
Villanova: 1/15
Wash U St. Louis: 1/15
Wellesley: 1/15
There are still many viable and solid college options available to you but don't delay! The colleges listed above are a small sampling of the many and these only represent January and February deadlines. There are many colleges out there with March (i.e. SMU 3/15), April (i.e. Colby Sawyer 4/1) and even May (i.e. Bard College at Simon's Rock 5/31) deadlines.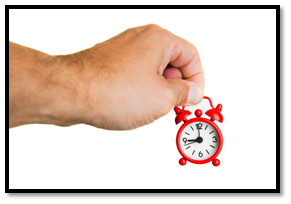 TICK-TOCK
Though there is still SOME time, in many cases, time isn't on your side but it is there nonetheless… and so are we. With proven results, we're here to help you increase your odds of acceptance whether you need assistance leveraging your Common Application or maximizing your essays.