Every spring, colleges, including Stanford and Princeton, release data on their admitted classes. They tout the high numbers of applications received and the low number of students admitted, and they offer information on everything from admitted students' GPAs to their geographic backgrounds.
STANFORD AND PRINCETON: BY THE NUMBERS
Finding this information isn't terribly hard. Making sense of it, however, can be trickier.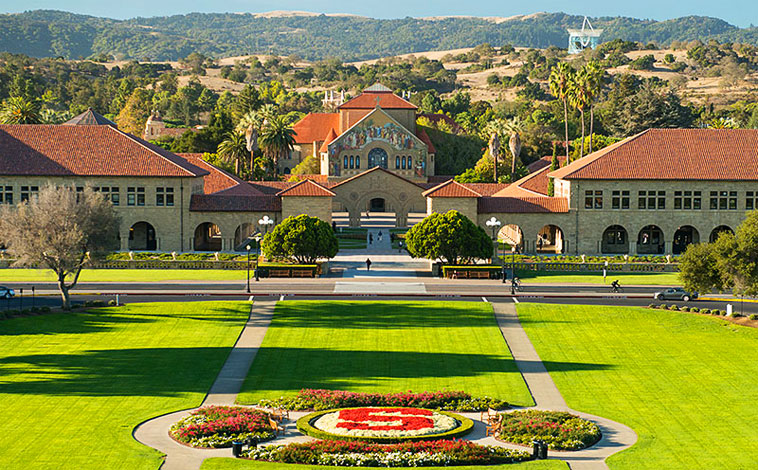 Consider, for example, the admissions statistics released by Stanford University and Princeton University for the Class of 2022. Stanford offered admission to just 2,040 of the 47,450 students who applied. That represents a 4.3% admit rate, the lowest in Stanford's history. (The admit rate for the class of 2021 was 4.65%.) 750 of those students were accepted during the early round. Admitted students come from all 50 states and from 63 different countries. 11.4% of admitted applicants are international students, and 18.3% are first-generation college students. As for academic interests: 65% of admitted students expressed an interest in the School of Humanities and Sciences, while 30% were interested in the School of Engineering, and 3.5% hoped to study in the School of Earth, Energy and Environmental Sciences. (The remaining 1.5% listed themselves as undecided.)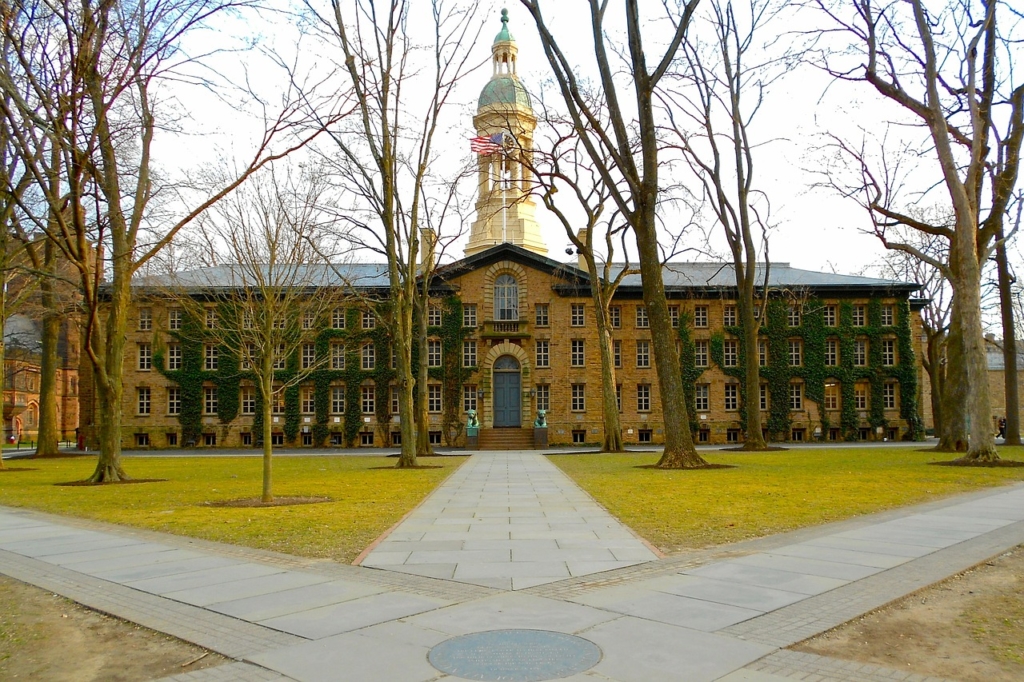 Princeton University admitted 5.5% of applicants for the Class of 2022, down from last year's acceptance rate of 6.1%. The school received a record-breaking 35,370 applications and admitted only 1,941 students. 14,273 applicants had a 4.0 GPA, and 17,692 had scores of 1400 or higher on the SAT. 799 admitted students were accepted through Princeton's Single-Choice Early Action program. 5,402 candidates applied in the early round, giving Princeton an early admit rate of 14.7%. Admitted students come from 48 states and 77 countries. International students represent 12% of the accepted pool. 64.5% of admitted students come from public schools; 17% are first-generation college students; 11.2% are the children of Princeton alumni; and 24.8% stated an interest in pursuing engineering.
WHAT IT ALL MEANS
The first thing prospective students will likely note here is both colleges' anemic acceptance rates. As we've discussed before, top colleges tend to become more competitive with each passing year, as an ever-increasing number of high-achieving students apply for admission. Many schools consciously work to boost the number of applicationsthey receive through increased outreach, international recruiting, and efforts to make the application process more accessiblefor under-resourced students. Although some of the students who apply may not be strong, a growing number of applicants — especially those applying to top schools like Stanford and Princeton — have impressive academic backgrounds. In fact, nearly half of the students accepted to selective institutions are valedictorians and salutatorians, and 90-95% of thefreshman at top colleges were in the top 10% of their high school classes. You can see the emphasis on academic excellence reflected in Princeton's notes about the impressive GPAs and SAT scores of applicants. (Keep in mind, many of these students were not ultimately admitted!)
WHY HAVING A 'HOOK' IS SUCH A BIG FACTOR
Future applicants will also want to pay attention to Stanford's and Princeton's emphasis on students with a "hook." Hooked candidates — who might be recruited athletes, legacy applicants, institutional VIPs, first-generation college students, or under-represented minority students — have one or more characteristics that make them especially appealing to the university. Typically, hooked candidates make up nearly half of the class at top colleges. If you take a look at Princeton's admissions data, for example, you can see that first-generation college students and legacy admits make up 28.2% of the class — and that represents only two types of the many potential hooks! Since hooked students make up nearly 50% of the admitted pool, the odds of admission for non-hooked applicants are actually much lower than they seem. For non-hooked applicants, the odds of admission at Stanford aren't really 4.3% — they're more like 2%.
WHAT THE NUMBERS MEAN FOR INTERNATIONAL STUDENTS
The number of international applicants admitted to Stanford's and Princeton's recent classes are also telling. As we've noted before, although schools claim that they don't have quotas for the admission of international students, top schools have historically limited international students to 8-12% of the class. The number of international applicants admitted to the Class of 2022 at Stanford and Princeton — 11.4% and 12%, respectively — fall right into this range. This reinforces the difficulty of applying to these schools as an international candidate. Given that international applicants are competing with students from every country outside of the United Statesfor a very small number of spots, their odds of admission at top schools are incredibly slim.
IMPORTANCE OF THE EARLY ROUND
For all applicants, it's also worthwhile to pay attention to both school's data about early admissions. Stanford and Princeton offer Restrictive and Single-Choice Early Action options, respectively. As we've mentioned before, Early Action programs offer students higher odds of admission, as well as a more thorough read during the application review process. We can see this in action by contrasting Princeton's early acceptance rate of 14.79% for the Class of 2022 with its regular acceptance rate of 5.5%. As a general rule, however, binding Early Decision options almost always offer students better odds of admission than non-binding Early Action ones. Just compare Princeton's early acceptance rate (14.79%) with those of schools that offer Early Decision like Dartmouth College (24.89%), Brown University (21.07%), and the University of Pennsylvania (18.55%).
DEFINE THEN REFINE: THE 'ACADEMIC NICHE'
Finally, prospective students will want to pay attention to the academic interests displayed by admitted students. Of particular note: almost every student admitted to Stanford (98.5%) expressed an interest in a particular school. It's very likely that these students were even more precise about their focuses, declaring their intentions to study a specific field in which they had already developed a strong academic and extracurricular background. The reason for this? Colleges don't want well-rounded students; they want a well-rounded class. Thus, the strongest applicants have a depth of knowledge in one or two areas of interest, rather than a general knowledge of many subjects. These students have taken the time to pursue meaningful activities in their chosen area(s), making significant strides in their understanding of the field. We call this a student's 'academic niche'. When they apply to college, they are applying not as dilettantes, but as active and engaged scholars.
DATA SPEAKS
Knowing how to read the admissions data from schools like Stanford and Princeton will give you a better sense of how to put together a strong application for these schools. Students hoping for acceptance will want to earn impressive grades in rigorous high school courses; to rank at the top of their classes; to score well on the SAT or ACT, SAT Subject Tests, and AP tests; and to go above and beyond with their focused, high-impact extracurricular activities. Students who need help figuring out if they are in range for selective schools will want to try out our Academic Index Calculator, which reflects the formula that top colleges use to rank applicants.
Having trouble getting all of your ducks in a row as you prepare to apply? We're here to help.