Congratulations, high school graduates! June is always a busy and exciting month as seniors around the world finish their last semesters of high school, celebrate graduations, and look forward to some well-deserved rest. It may be hard to believe, but in just a few short months you'll be packing up your belongings, saying goodbye to high school friends, and heading off to your top-choice college—your home for the next four years! To get a head start on your back-to-school shopping, we've put together our favorite dorm room essentials for freshman year. (Note to parents, these make great graduation gifts too!)
Dorm Room Furniture
Comfy Dorm Chair with Sherpa Seat
It can be tough to find practical seating for small spaces like dorm rooms, but you'll need a spot for friends to sit when they come over. This simple design solves your seating woes—it's comfortable, modern, and ergonomic. The sherpa seat is an especially soft and fashionable touch.
Watercolor Floral Leaves Pillow Case Cover Set
Colorful throw pillows are an easy way to give your dorm room some personality. These modern, geometric pillow cases are made with quality linen/burlap and are safe to machine wash. Check out the different patterns and colors available!
Geometric Gold & Blue Area Rug
An area rug brings immediate flair to an average dorm room (not to mention it's softer on your feet). We love this Scandinavian geometric design for a classic, modern look.
Step up your bedside light game with this sleek design—perfect for bedtime reading.
Take your study area to the next level with this classic bookshelf, which goes on top of your college-provided desk. These extra shelves will help you keep your school supplies organized and maximize productive space.
Bedding
Marimekko Rosarium Comforter Set
We love the bright patters of Finnish designer Marimekko, which brighten up even the darkest freshman dorm room. Make sure to order your twin sheets in extra long!
Everyone's favorite new bedroom essential is a weighted blanket, and there's a good reason why. These blankets are proven to promote an immediate soothing, calming effect—perfect for exam week or just winding down after a busy day of class.
Electronics
Luxe Cordless Eye Friendly LED Desk Lamp
Worried about all the eyestrain from late night study sessions? This cordless desk lamp provides 40 hours of adjustable reading light in a sleek, portable package.
Overwhelmed with note taking? Confused over pronunciation? Use the C-Pen Reader to text straight to your notetaking software, look up terms, and read passages aloud.
COWIN E7 Active Noise Cancelling Headphones Bluetooth Headphones
These noise-cancelling headphones allow you to tune out the distractions of dorm life and enjoy music, TV, and video games without blasting the volume on your old earbuds.
Your most important possession as a college student will be a reliable laptop. Perfect for students on the go, the MacBook Air combines the power of a dual-core Intel Core i.5 processor and the simplicity of Mac OS X in one easy-to-carry and easy-to-use package. Set it up this summer so you have time to get to know its features before the school year begins.
Kitchen Gadgets
Nespresso Vertuo Coffee and Espresso Machine
If you're a coffee drinker, don't settle for watery dining hall French roast. With your own Nespresso machine, you can impress your hallmates with cappuccinos and frothed milk at just the push of a button.
NutriBullet 12-Piece High-Speed Blender
Don't have time for a proper breakfast? Would you rather hit "snooze" than make it to the dining hall? The NutriBullet is a great gadget to keep on hand so you can make smoothies on-the-go before walking to class or dashing to practice.
Another dorm room classic—keep your mini fridge well-stocked with fresh water at all times! And reduce your environmental impact by avoiding plastic bottles. It's a win-win!
Philips Wake-Up Light Alarm Clock
One way to make 8am lectures a little less painful? Use a sunrise simulation alarm clock! This gentle light therapy lamp and alarm clock helps you wake up feeling more refreshed with natural light that eases you into the day. This is a game-changer, especially in the winter months (and a must-buy if you're going to college in New England)!
Organization
Tired of losing your good pen or your jump drive? Try one of these stylish pencil cases from Japanese design icon Delfonics Stationary.
Thule Subterra PowerShuttle Electronics Carrying Case
Swimming in a sea of cords? Unable to find the right charger or cable? Tired of twisted headphones? Keep forgetting the correct adapter or dongle for your presentation? This electronics organizer from the Swedish travel experts at Thule will keep all your accessories neat and tidy.
Cheap. Durable. Simple. This unassuming laundry hamper has almost 2500 positive reviews on Amazon for a reason: it just works.
Bathroom Accessories
Barefoot Dreams CozyChic Bathrobe
When it comes to cozy bathrobes, nothing beats this Barefoot Dreams CozyChic robe, made with poly-microfiber knit. The best part? It's machine washable!
Hiverst Hanging Toiletry Bag, Shower Caddy Tote Bag
As you make the trip to your dorm bathroom, you'll want a convenient and organized way to carry your shampoo, body wash, and other shower accessories with you. We love how this hanging toiletry bag is full size bottle compatible and made with breathable mesh so it dries quickly.
Now is the perfect time to buy fresh new towels for the year ahead. Adding your monogram will ensure your towels don't mysteriously go missing!
Just for Fun
Freshman fall wouldn't be complete without late-night study sessions. Make sure you're prepared with healthy snacks to keep you going as you finish up problem sets, write that conclusion, and flip through your flashcards.
The Naked Roommate: And 107 Other Issues You Might Run Into in College
College brings with it all kinds of unexpected challenges. This book is a great gift for a recent graduate who wants to prepare in advance for the realities of freshman year.
Jane Austen: The Complete Works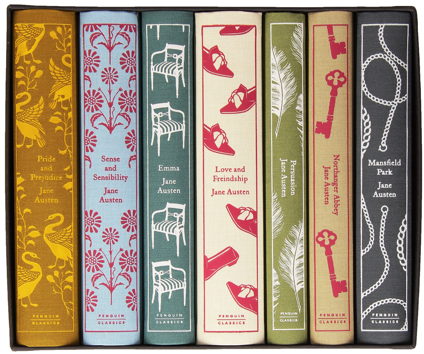 Show off your love of classic literature with this beautifully-bound complete set of Jane Austen's novels. These would look great on your bookshelf and are always great to pick up if you need some bedtime reading!
Tervis Individual Tumbler with University Emblem, 16 oz.
Represent your new school with the gear to match! We love these durable and practical Tervis tumblers—customized with your school's logo for game days.
Happy Shopping!