In August, we wrapped our 15th year of Application Boot Camp®, and this month has been an exciting one as our students were prepared and have submitted their strong early applications.
We've been busily chatting with parents of juniors (ABC 2020, Aug. 5-8, 2020) and sophomores (ABC 2021, Aug. 4-7, 2021) this fall as well, since we open registration for Application Boot Camp two years in advance! We are honored to sell out Boot Camp every year and given that it's application submission season, it's a great time to tell you…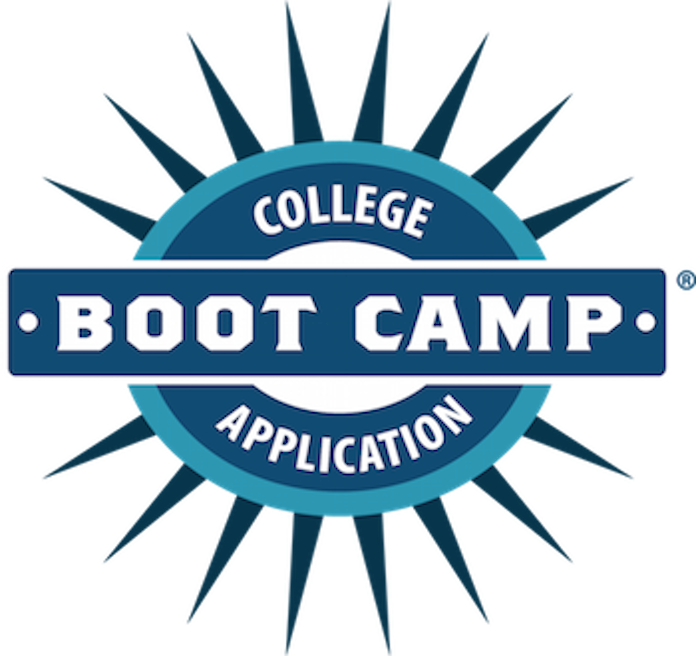 WHY (WE THINK!) OUR APPLICATION BOOT CAMP SELLS OUT ANNUALLY
Students and parents receive key advance guidance well before Boot Camp starts
We perform a strategic analysis of students' academic and extracurricular portfolios AND write a personalized admissions report that offers a roadmap for the rest of their time in high school and their admissions process. We then have a detailed call with each student and his/her parents after they receive the report for an overview of the plan and to address ALL questions.
We work with students from all over the world, yet we personalize the ABC experience for every single registrant
Our students this year came from around the world including: Germany, Wyoming, Japan, California, and even our own backyard, Concord, Massachusetts (and that's just the first five kids). We had students with interests in anthropology, digital humanities, mechanical engineering, Spanish literature, music theory and Greek and Roman mythology to name a few.
Our Senior Counselors are the absolute best at what they do
Application Boot Camp students have one-on-one access to some of the best and brightest in the fields of higher education and college admissions. Our staff includes (to name a few): a former Dean of Dartmouth admissions, former Dartmouth admissions officer, former Harvard admissions officer, a Fulbright winner, and grad school students at Harvard, UChicago, UVA, UPenn, UNC, UVA and Stanford.
We guide ABC students on multiple applications and a suite of essays, unlike most other competing programs (we were the first and we even have the term trademarked!)
We work with students on college essays, the Common App, the UCalifornia app, Canadian and UK college apps, the UT app, and supplements from well over 100 different colleges and universities.
You'll wrap it up in just 4 days
We send our students off on the night of day four with their college applications and essays set, ready to dive into the ever-important senior year fall and focus on courses and extracurriculars, NOT applications or essays. Early and regular applications are DONE before September even starts.
We replicate the admissions read table/committee meetings
Each essay written at Application Boot Camp is read 'admissions committee-style,' which means our senior staff and inexhaustible senior counselors read ~1,000 drafts in 4 days and 3 nights.
It's much more than just essays and applications
Collectively, we put in LONG hours plus our students put in an additional 2+ hours of homework per night. We advise on campus visits, interview coaching, recommendation letters, application strategy tips, the various rounds of admission, summer and fall testing, what to focus on in senior year fall term, and more.
We stay in contact with ABC students through senior year
We host an ABC virtual workshop every September and we maintain communication with ABC students and parents to ensure all questions are addressed and applications are buttoned up. Then, we get to spend December fielding happy admissions results calls and emails from you! All ABC students have access to our exclusive Application Boot Camp Membership Site through to their high school graduation –it houses key resources, TTA insider advice, college input, and more.
Families are so thrilled with the results of our Boot Camp that almost half of our students are siblings and referrals from former Application Boot Camp attendees – what an endorsement!
APPLICATION BOOT CAMP 2020 & 2021
If you are a sophomore or junior and would like additional information on Application Boot Camp, please let us know. We are the home of the ORIGINAL Application Boot Camp® and we can't wait to work with you! Become part of our tribe and join us this August or next.