Over the past 15+ years we are consistently asked by parents, by email or at one of our live events, for "the" book that will help their child succeed. Oh if it were that easy. We do urge parents, especially of younger students, to create a household that's book-centric. Worship books as much as you worship your devices and your children will too. We create a personalized reading list for all of our private counseling clients as reading is the key to knowledge and to life long learning. We urge parents to join their students in reading one or two so they can have family discussions.
In this New Year, we again suggest one simple resolution: read more books! We tell all our students to embrace the chance to be a more engaged reader in and out of the classroom. Top colleges look for avid readers and writers, and almost every college-level course will expect students to read carefully and critically. Voracious readers are better writers, and it shows when writing college applications.
We urge you to broaden your knowledge and depth by finding an area of literature that excites you. The more high-level reading you do, the more your scores will go up on the SAT critical reading and writing sections. While you're diving into a new book, think about keeping a weekly or biweekly vocabulary list, drawing on unfamiliar words you encounter as you read and creating your own sample sentences. A depth of vocabulary not only helps with standardized testing, it also makes you a more compelling conversationalist and engaging writer.
Happy Reading in 2018 and let us know your favorites in the comments.
TOP TIER'S BEST BOOKS OF 2018
FOR THE BOOKWORM WHO LOVES BEST SELLERS
Lincoln in the Bardo
NYT #1 Best Seller, Man Booker Prize Winner
Everyone's novel of the year, this genre-bending masterpiece blends historical fiction and the supernatural as it explores timeless questions of loss, grief, and recovery. Sure to be on many 2018 reading lists.
Homer's epic is timeless. Emily Wilson's translation is timely. The first-ever female translation of this foundational text, Wilson's thrilling beat and subtle grasp of meter results in a poem that both does justice to its source material and speaks to a #metoo world. Before diving in, read this corresponding profile of Wilson in the New York Times Magazine.
Are you a poet, or just a lover of verse? Nick Makoha's bracing first collection (shortlisted for the 2017 Felix Dennis Prize) transforms the violence of Idi Amin's Ugandan dictatorship into a rich collection of poems sparkling with technical innovation and alive to the ethics of literary production.
Mohsin Hamid's lyrical romance follows the fortunes of two young lovers as they flee violence and seek new lives in "the west." Blurring realism and fantasy, Hamid's magical novel humanizes the humanitarian crises of our age and is sure to capture the imagination of all readers.
What if New York flooded? This thrilling novel traces the fate of families trying to survive a city transformed by climate change and will appeal to all fans of science fiction.
BOOKS FOR THE ASPIRING SCIENTIST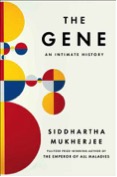 Gene therapy is the next medical frontier. As we stand on the edge of the future, Siddhartha Mukherjee's fascinating and entertaining cultural history of the gene will be sure to inform and inspire the next generation of scientists.
Inferior: How Science Got Women Wrong-and the New Research That's Rewriting the Story
As universities and labs attempt to correct the gender imbalances that plagues STEM fields, Angela Saini's book examines just how we got here in the first place. This painful yet powerful book both traces the history of discrimination that led to the perceived "inferiority" of women and tells a new story about exciting research that suggests just the opposite.
Ad Astra: An Illustrated Guide to Leaving the Planet
Do want to go to Mars? Dallas Campbell's lavishly illustrated "how to" guide will encourage the would-be interstellar explorers to imagine themselves among the stars.
The Element in the Room: Science-y Stuff Staring You in the Face
Does science scare you? This fun book is great for skeptics and science lovers alike. A great conversation starter, it brings "science" out of the lab and into the living room.
BOOKS FOR THE FUTURE DOCTOR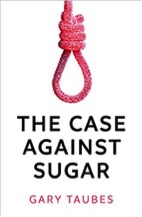 Sugar is bad. But how bad? In this book Gary Traube lays out "the case against sugar" (and carbs), calling it the "tobacco of the new millennium." This meticulous and compelling book will enthrall anyone interested in public health, personal wellness, and the food industry.
How to Survive a Plague: The Inside Story of how Citizens and Science Tamed AIDS
Halting the AIDS epidemic is one of the most resounding successes of modern medical history. This book tells that story
This is Going to Hurt: The Secret Diaries of a Junior Doctor
Alternating between horror and hilarity, Adam Kay's memoir of his days as a new doctor offers an inside look at the workings of the medical profession in the twenty first century.
BOOKS FOR THE HISTORY BUFF
The Story of the Jews, Volume Two: Belonging, 1492-1900
In his most recent book, one of greatest—and most readable—historians turns his attention towards an intensely personal subject: Jewish history. Running from their expulsion from Spain in 1492 to the dawn of modernity, Schama's lucid, and deeply felt, cultural biography both illuminates the past and casts critical insight on the present.
Silk Roads: A New History of the World
Peter Frankopan's book is nothing short of a revolution. By reformatting world history around the networks of trade and exchange that linked Europe and Asia, this book offers a compelling new story of global development sure to transform syllabi across the country.
In this riveting "manifesto," Mary Beard, one of the world's foremost experts in Classical Antiquity, draws on her unrivaled expertise to not only correct her critics, but to argue for new vision of female agency.
Black Tudors: The Untold Story
The American Actress Meghan Markle is set to become Britain's "first bi-racial princess." Black Tudors, however, tells a different story. Against the traditionally whitewashed picture of the English Renaissance, Miranda Kaufmann recovers the histories of the men and women of color who lived, worked, and loved across all levels of English society c. 1600.
BOOKS FOR THE DISRUPTER
Scale: The Universal Laws of Growth, Innovation, and Sustainability and the Pace of Life in Organisms, Cities, Economies, and Companies
Silicon Valley always promises more—more efficiency, more life, more money. Geoffrey West's essential book explores the concept of growth itself.
We all know Thomas Edison invented the light bulb, but there was much more to this fascinating story. This book, from the author of the Imitation Game, unravels the incredible (but true) rivalry and legal battle behind the invention that changed the way we think about time itself.
BOOKS FOR THE DEEP THINKER
The Man Who Knew Infinity: A Life of the Genius Ramanujan
In this vibrant and true story, Kanigel tells the story of the devout Hindu Ramanujan, "the Prince of Intuition," and how he tested his brilliant theories alongside the sophisticated and eccentric G H Hardy, "the Apostle of Proof."
Hyperspace: A Scientific Odyssey Through Parallel Universes, Time Warps, and the 10th Dimension
(a great book for DEEP thinkers)
Explore the first book-length examination of the most exciting development in modern physics, the theory of 10-dimensional space.
The Feynman Lectures on Physics
(THE writer for physics!)
This book "has remained a definitive introduction to physics for decades. Ranging from the most basic principles of Newtonian physics through such formidable theories as general relativity and quantum mechanics, Feynman's lectures stand as a monument of clear exposition and deep insight."
BOOKS FOR THE MATH GENIUS
Gödel, Escher, Bach: An Eternal Golden Braid
(One of the best math/music/philosophy books of all time!)
This book "is a wonderful exploration of fascinating ideas at the heart of cognitive science: meaning, reduction, recursion, and much more."
The Music of the Primes: Searching to Solve the Greatest Mystery in Mathematics
"Marcus du Sautoy tells the illuminating, authoritative, and engaging story of Bernhard Reimann and the ongoing quest to capture the holy grail of mathematics—the formula to predict prime numbers."
The Indian Clerk
(Great book on math!)
"Based on the remarkable true story of G. H. Hardy and Srinivasa Ramanujan, and populated with such luminaries such as D. H. Lawrence, Bertrand Russell, and Ludwig Wittgenstein, The Indian Clerk takes this extraordinary slice of history and transforms it into an emotional and spellbinding story about the fragility of human connection and our need to find order in the world."
BOOKS FOR THE CLASSICS LOVER
Ransom
(Priam's journey to redeem Hector's body from Achilles)
Dive in with award-winning author David Malouf as he "reimagines the pivotal narrative of Homer's Iliad—one of the most famous passages in all of literature."
The Songs of the Kings: A Novel
The provocative story of the sacrifice of Iphigeneia, Agamemnon's beloved daughter. "Here is a novel that stands the world on its head."
The War That Killed Achilles: The True Story of Homer's Illiad and the Trojan War
(historical/linguistic/archaeological evidence for the Trojan War)
This book reveals the intended theme of Homer's masterwork-the tragic lessons of war and its enduring devastation
"This book will appeal to the armchair traveller, the literary detective and all who love Homer's great poem. It gives the chronology of Ulysses' voyage, and is illustrated with photographs and maps."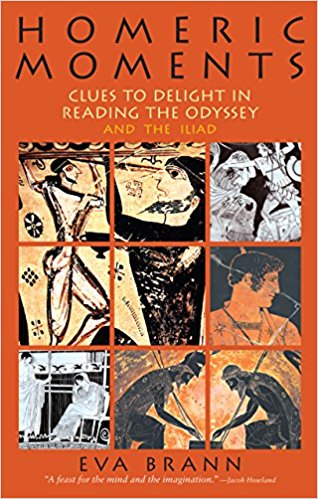 Homeric Moments: Clues to Delight in Reading the Odyssey and the Iliad
"Homeric Moments conveys the unique delights of Homer's epics as she focuses on the crucial scenes, or moments, that mark the high points of the narratives."