We're back with our annual holiday gift guide for students and parents alike! Our end goal for both our own families and our TTA family is one and the same –enrichment and rejuvenation of mind, body and spirit, working to 'live our/your best lives' and of course, enjoying the heck out of life. Hopefully this guide provides some stress-free options for you and yours to enjoy this coming year!
TOP TIER'S 2019 HOLIDAY GIFT GUIDE
Stress Relief and Rejuvenation
Huggaroo Microwavable Neck Wrap
This wrap can be used hot or cold and wraps around your neck and shoulders like a capelet. Amazing for tension headaches, muscle aches and migraines with the added bonus of herbal aromatherapy built in!
Tata Harper Aromatic Mood Collection
This organic line is from Vermont and we feel relaxed just thinking about these scents.
Stress Ball – 3 Pak
Yup, need to have one next to your computer.
Stress Less Cards
As their description indicates, "these cards are your first aid kit for reducing stress" and with 50 mindfulness and meditation exercises included, we've no doubt your mind, body and spirit will be feeling better in no time!
Liquid Sleep Multimineral
No kidding, this stuff works and magnesium is good for the brain.
Portable White Noise Machine
This portable sound machine is perfect for home, travel or the office! The earphone jack allows you to create your own sanctuary of quiet while working and traveling and with 30 soothing sounds and 32 different volume levels you'll find the perfect melody to send you off to sleep.
Lavender Sleep Comfort Essential Oil Body Patches
These aromatherapy body patches made in Vermont are the real deal and will help you rest easy and relax!
Blue Light Blocking Glasses
Research says that all our technology does a number on our sleep.  Pop these on as the sun goes down and see if your sleep improves.
Healthy Living
NutriBullet Pro
Can you say "healthy smoothies" in a flash. Add greens, fruit, plant milk and nut butter to make a delicious and healthy breakfast on the go. This one even comes with a hard cover recipe book!
BlenderBottle Radian Glass Shaker Bottle
Drink your water in stainless steel not plastic. Better for you and better for our environment!
Healthy Granola
100% real food and the perfect snack on the go or addition to your yogurt!
Stocking Stuffers
Smartish iPhone Wallet Case
For the student or parent who likes to travel light! Carry only the essentials (3 cards and cash) and still have everything you need!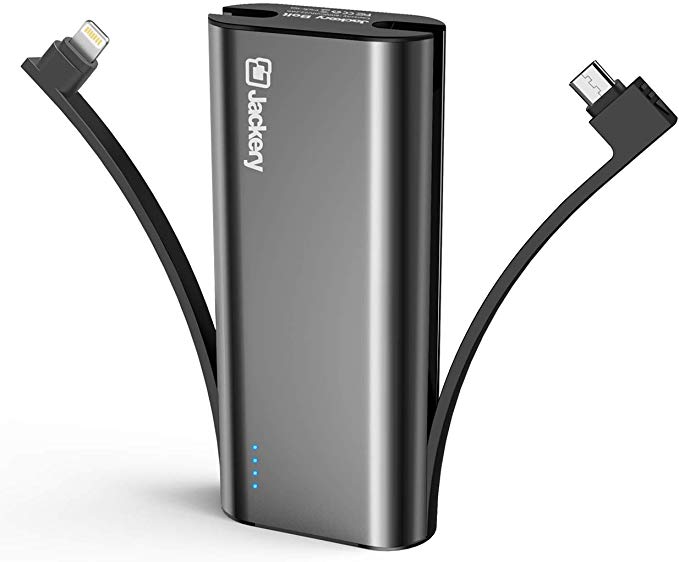 Portable Charger
Charge your iPhone, iPad, Android or Bluetooth speakers with this portable charger. It comes with a built-in lighting and micro-USB cable plus an open USB port and can charge up to three devices at once. Small enough to carry in your coat pocket! KEY for keeping stress down knowing you can charge up anytime.
Tile Sticker
If you have a student who tends to lose things, look no further than the tile sticker! These small, waterproof Bluetooth trackers adhere to most anything. 'Ring your things' by using your phone to make your tile ring. Works within a 150-foot range.
Books To Inspire
I'm Proud of You: My Friendship With Mr. Rogers
This is a touching story of a true friendship between two men.
The Uninhabitable Earth
David Wallace-Wells' The Uninhabitable Earth is a book that breaks your heart when the facts of climate change are so clearly laid out. That said, it's a must read for everyone and especially teenagers who can take action now.
Game Changers: What Leaders, Innovators, and Mavericks Do to Win at Life
Based off Dave Asprey's interviews with hundreds of cutting-edge innovators and thinkers, Game Changers offers proven ways to become smarter, faster, and happier. Inspiring for teens and parents.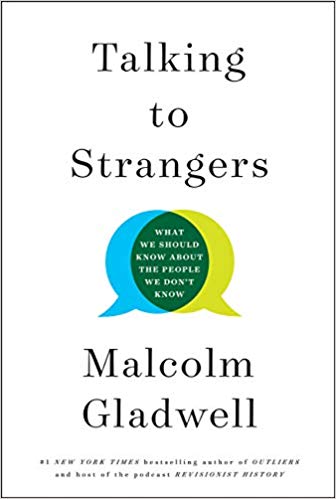 Talking to Strangers: What We Should Know about the People We Don't Know
Loved this latest book by Malcolm Gladwell – thought provoking.
Thank You Cards
Have these on hand so you can easily jot a handwritten note to thank a teacher for writing your college recommendation or a friend's parent who went out of her way to drive you to an event.  Make old fashioned note writing a habit.
The Five-Minute Journal
Writing down your gratitudes each day doesn't take much time, but can shift your mindset.
Time To Chill
Big Joe Milano Bean Bag Chair
Seeking a comfy spot to head with your laptop to finish your chem homework or just to read your book? Look no further than Big Joe!
Nebula Capsule, Portable WiFi Mini Projector
A bit on the pricy side but worth it if you enjoy the movies or even just Seinfeld reruns! Older kids can transform their dorm room into a private home theatre with this portable WiFi mini projector.
Weighted Blanket
Many of our students say having a weighted blanked does help them relax more deeply than they ever expected.
The Cookbook for Teens
Become a whiz in the kitchen with this incredibly simple cook book created for teens and novice chefs alike. Do not leave for college without being able to cook yourself a decent (simple) meal or three!
College Admissions Guidance
The Years That Matter Most: How College Makes or Breaks Us
One of the best books about not just college but the College Board and testing – this year's "must read."
A Is For Admission
Dive into the murky world of college admissions with Michele as she breaks the ancient code of silence to reveal the inner workings of the most highly selective colleges with the best-selling A Is For Admission. Thorough, direct and written for results, this is a great stocking stuffer for students and parents!
Don't Worry, You'll Get In
For winning tips for stress-free college admissions, look no further than Don't Worry, You'll Get In. Filled with practical advice from Mimi and Michele, this is a great stocking stuffer for students and parents!
Top Tier's Essay Guidance Program & Common App 911
We consider these the gifts that keep on giving… if your student missed the early round consider our 2-hr step-by-step walkthrough of the Common App coupled with our 5- or 10-hours of virtual, one-on-one essay guidance with our expert writers.
Outdoor Enthusiasts
Are you an outdoor gear person who ventures out in winter (A LOT) like Michele? In keeping with the season, she wanted to share some of her cold-weather favorites that help keep her warm in the coldest weather. If your kids or you ski or do anything outside in the cold, don't miss out!
Women's Crowley Compression Merino Wool Tights
Outside Magazine's Gear of the Year choice and one of Michele's personal favorites. "I run/walk outside in Vermont's winter climate and stay warm. Size up one size!" There are less pricy versions of these as well to try but there's a reason these were named Best Women's Running Gear of 2020!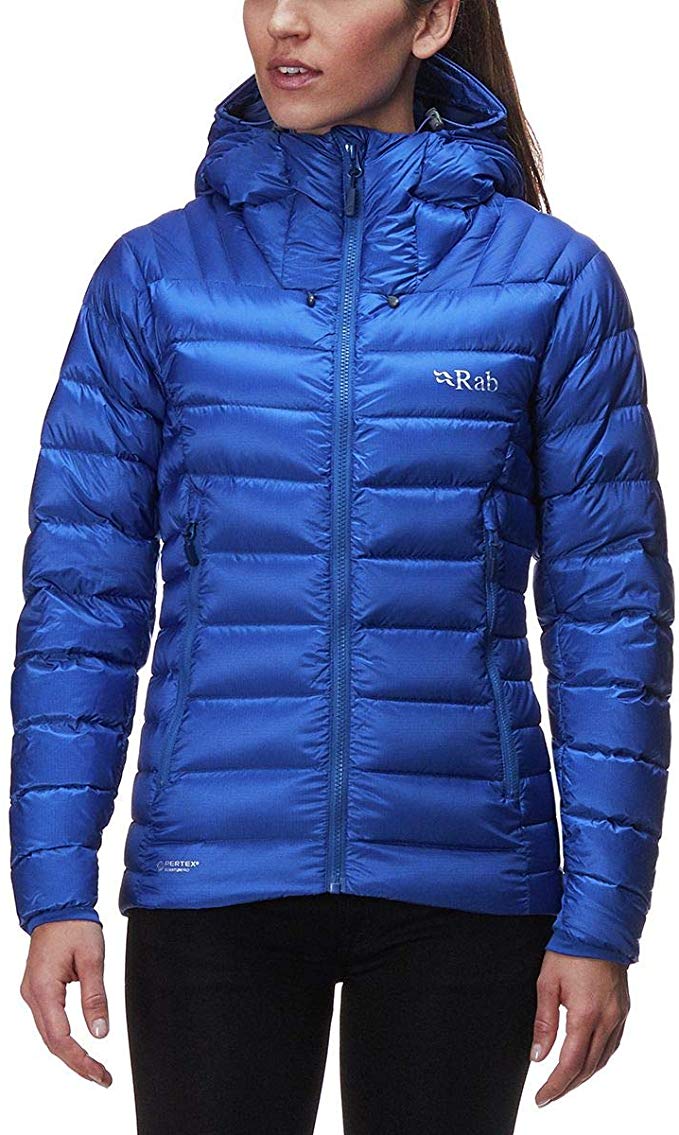 RAB
Check out RAB for their awesome gear that excels in cold weather and is Michele's staple for all winter adventures – check out their jackets!
Icebreaker
Check them out for the best merino from New Zealand, Michele's "go to" base layers for top and bottom.
Norrona
Norwegians know cold weather—Michele owns a ton of pieces by Norrona and they are among the most technical pieces she owns, perfect for all winter adventures.
Nokian Studded Winter Tires
Driving outside in winter? Make sure you have Nokian (Finnish) snow tires- everyone else will wonder why you aren't sliding off the road!
Have any great gift ideas of your own you'd like to share? Be sure to mention them in the comments so we can check them out!
Happy Shopping!