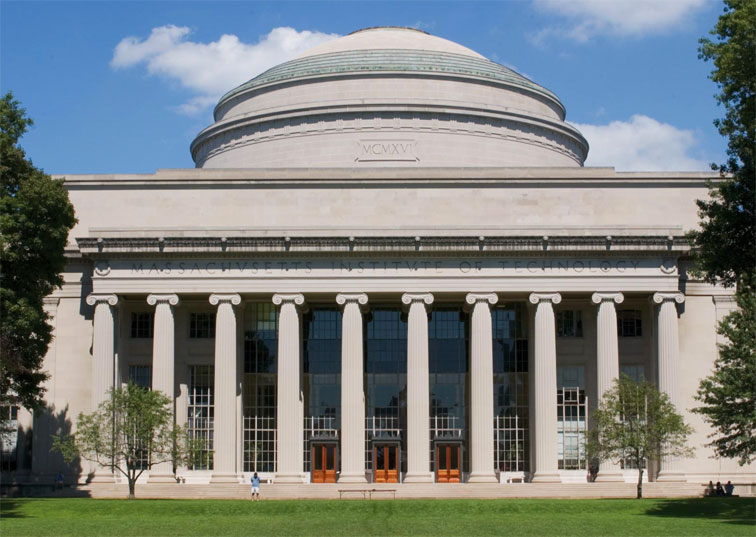 Get Into MIT
Massachusetts Institute of Technology (MIT) is ranked #7 in US News and World Report rankings of National Universities. It has a total undergraduate enrollment of 4,528 students who study on the banks of the Charles River in Cambridge, Massachusetts.
Students at MIT have General Institute Requirements which means they base their studies on core subjects in science, math, humanities, arts, and social sciences. They major in the physical or biological sciences, management science, architecture, urban studies and planning, engineering, etc. By their third and fourth years, students are focused on their departmental programs having completed their core requirements.
One of the most exciting opportunities for a MIT undergraduate is the many research opportunities. In fact, there is a program called: Undergraduate Research Opportunities Program (UROP).
MIT offers an early action option for admissions. This is non-binding, but allows the admissions office to give applications a closer read in early November. Early Action is limited to US citizens and permanent residents; international citizens may only apply during Regular Action.
MIT Early Action isn't single-choice which means you can apply to an Early Decision school which is binding, but if you get into both MIT and the Early Decision school you would have to decline MIT.
MIT is transparent with their admissions data and shares their information from the Common Data Set. Typically they accept more public school students than private school students, more males than females, and their acceptance rate is typically 7-8%. Very few students get off the wait list – that's because so many students accept MIT when they are accepted. Typically they take 20-30 students from the list. Typically they take about 9% international students representing 53 countries. Yes, it's a tough admit for anyone, but even tougher for an international candidate. 30% of accepted students last year were Asian American, 1% were Native Hawaiian/ Pacific Islanders.
MIT is VERY specific with recommendations. They require two letters of recommendation from teachers. One recommendation should be from a math or science teacher and one should be from a humanities, social science or language teacher. This is not the case for most colleges so take note.
Interviews are also a bit different at MIT. YOU will need to contact an alumni interviewer in your neck of the woods, AND you will have to do it early. If you are applying in the Early Action round you contact, via the MyMIT link, an appropriate interviewer by October 20th and by December 10th for regular. So, well before the application is due. Don't mess this up as last year MIT only admitted 1% of students who chose not to interview.
You must take the ACT with Writing or the SAT. You must take a Math Subject Test (Math II as they really don't count Math I) and a Science Subject Test – Biology, Chemistry or Physics. In our experience and backed up by the Common Data Set, your scores need to be, SAT:760-800 SAT, Math Subject Test: 770-800, Science Subject Test: 740-800.
Admissions Wrap Up for the Class of 2021
MIT admitted 1,438 students from an application pool of 20,247, an acceptance rate of 7.1%. They were from 50 states and 67 countries. 657 of these students were in the early action round – 46% of the class. So, you can see that almost half the class is filled up in early, making regular decision even more difficult. More than one-third of admits have won national or international academic distinctions, 25% identify as an underrepresented minority, and 18% will be the
first generation
in their family to attend college, up from 17% last year. In 2014, MIT Admissions introduced a new portfolio supplement as an optional part of the application. In addition to the music and art supplements, which are also optional, the application now provides a structured way for students to submit information on hands-on projects, such as coding a new computer program, rebuilding a car, or designing an entire costume for a play or performance. The maker portfolio is a description of a project completed outside of school, internships, work, or extracurricular activities. In addition to answering questions about the project, students may upload up to four images or a one- to three-minute video.
Top Tier Admissions Can Help:
"I just want to thank you guys so much for your help and guidance! I really couldn't have done it without you!" –Application Boot Camp student
"You and your entire team are awesome! You were invaluable in helping P get on the right path! Great news today! P was accepted at Yale, Penn, Villanova, Wesleyan, Williams, Tulane, and the University of Virginia. Thank you for all you do to help these kids achieve their dreams! She is over the moon and will choose in short order! Thank you. Thank you. Thank you!" --Application Boot Camp parent
"Thank you for everything! This hectic college application process was almost easy with your help. I really appreciate it. I feel like your suggestions and editing pushed me above other similar applicants. Cumulatively, I currently have the highest ranked college acceptances out of my whole school." --Application Boot Camp student
"P. continues to thrive at Brown. She loves her classes, professors, and friends as well as her internship, teaching assistant and research opportunities. She feels very fortunate to be there and strives to take advantage of all that Brown has to offer. We are fortunate to have found you!" --E.V. Parent of Application Boot Camp student
"I truly believe ABC made a dramatic difference in T's application/outcomes (and will continue to do so as the season unfolds). We were all shocked to learn on Saturday that not only had Tulane accepted him, but were offering almost full tuition, unsolicited, in merit aid with a four year guarantee. Just wanted to say "thanks" and holy cow. You guys really enabled him to put his best foot forward. Thanks again for all you guys did to help him through a confusing, challenging process for teens!" --W.P. Parent of Application Boot Camp student
"Thank you so much for your advice and help over the past couple of months. I am grateful that I could finish everything in such a short amount of time. My application would not be so polished without your editing and notes! I really appreciate all of your counsel." --P.N., Application Boot Camp student
"I write to thank everyone at ABC for all the help with my essays and the Common Application. I really benefited from these past 4 days in Boston and I would be happy to recommend ABC to anyone that asks." --R.L. Application Boot Camp student
"At the start of this week I was petrified at the thought of college essays and differentiating myself from high school seniors across the nation. Thank you so much for streamlining this process and fine tuning my essays to perfection. I would not be able to keep on track without you! Thanks again!!" --R.Q., Application Boot Camp student
"I saw your Ad in the Penn Gazette and thought about you with great fondness. It's been almost eight years since our daughter, K.G, worked with you. We came to your Boot Camp sessions in New York with hopes for direction and guidance and we certainly did get it.  K.G. graduated from U Penn and went on to do a Master's in Economics at London School of Economics. She now has an amazing job and is pursuing another Master's at Johns Hopkins University. Because of what we learned from you, we were able to  help, our younger son also got into U Penn and he is now working in Washington DC. "--B.C., parent of Boot Camp student
"To the entire staff of Application Boot Camp: A HUGE thank you for helping me navigate through the entire college process. The incredible support and encouragement from everyone there enabled me write insightful essays for the various colleges that I was applying to. I came back from Boot Camp every day feeling confident in myself and my ability to effectively communicate my ideas and thoughts into my essays and most of all, my entire application. I am so happy to say that I will be attending the University of Chicago this fall!!" --J.W. Application Boot Camp student
"I will be attending The Johns Hopkins University this fall!! . . . It was one of my top choices, and I cannot explain how ecstatic I am to join JHU!! Once again, thank you so much for your help. I do not think I could've done it without your guidance. I feel like I have found the perfect school for me." --U.R. Application Boot Camp student
"The amazing support from your entire staff allowed me to write essays that I was extremely proud of. The advice along the way on how best to showcase my strengths and match that to an overall strategy of where and how to apply was invaluable!" --E.A., Boot Camp student
"Dear Mimi, Michele and your wonderful team, we are very happy to let you know that O. was accepted at Georgetown!!!! His "dream university." Thank you very much for all your help. We really appreciate it very much! You can imagine how proud we feel!." --P.Y., parent of Boot Camp student
"I got a lot done at Boot Camp and I came back very relieved, while all my friends were very stressed out trying to finish all their applications." --F.N., Boot Camp student
"You helped with all aspects of the application process. I came home confident and with a clear plan of what I was going to do! Can't thank you enough!" --Y.T., Boot Camp student
"Boot Camp helped me become realistic on my options but still supplied me with confidence about my applications." --E.W., Boot Camp student headed to Brown
"My number one choice was UVA and I was accepted regular admission!" --R.E., Boot Camp student
"We wanted to reach out to you and send a heartfelt thanks for guiding us through the college admissions process this past year.  Your direction was incredibly helpful! R. was admitted to Tufts Early Decision!!!  He is grateful for every minute you and your team spent with him and acknowledges the significant competitive edge gained by your insight and experience." --Y.W., parent of Application Boot Camp student
"Mimi--Can't thank you enough! We got a chance to personally thank Michele afterward, but I wanted to reach out to you as well! You have a special knack for building young people up! At first R. hesitated to sign up for Boot Camp because she felt she couldn't "hang" with the Ivy League hopefuls, but she left with a renewed swagger!" --U.E., parent of Boot Camp student
"Mimi, your advice and guidance throughout this entire process has been essential, for which my family and I are very grateful." --D.C., Boot Camp student, accepted to UPenn and Columbia
Ready to Apply? Try one these Top Tier options!