Get Into Harvard
Harvard University is ranked #2 in US News and World Report rankings of National Universities. It has a total undergraduate enrollment of approximately 6,700, its setting is urban (Cambridge, MA), and the campus size is 5,076 acres.
Harvard's extensive library system houses the oldest collection in the United States and the largest private collection in the world.
Athletically, Harvard's teams compete in the NCAA Division 1 Ivy League. At Harvard, on-campus residential housing is an integral part of student life. Freshmen live around the Harvard Yard at the center of campus, after which they are placed in one of 12 undergraduate houses for their remaining three years.
Undergraduates at Harvard University can choose from more than 45 concentrations as well as a range of secondary fields, many of which offer interdisciplinary study. The median class size is 12 and undergraduates have ability to cross-register at most of Harvard's 10 graduate schools.
One of the most exciting opportunities for a Harvard undergraduate is the ability to conduct high-impact research with world-renowned faculty. In recent years, students have received more than $7 million in research support from more than 60 sources, including a variety of international centers, specialized science initiatives, and academic departmental resources.
Harvard offers a restrictive early action option for admissions, with the application deadline of November 1. This is non-binding, but the policy states that an applicant cannot apply to any other early plan (early action or early decision) except those schools that have an early non-binding plan with an early deadline for a scholarship or special academic program. If you apply to Harvard under their Early Action program, you may also apply at the same time to any public college/university or to foreign universities but you are restricted from applying to other private universities' Early Action and Early Decision programs. So a student could apply restrictive early action to Harvard and rolling to Penn State, St. Andrews (Scotland) and University of Wisconsin, among other schools.
Harvard requires all applicants to complete the SAT Reasoning Test or the ACT Test with Writing and will accept both the current and the redesigned SAT scores for the foreseeable future.  They also normally require two SAT Subject Tests. If you choose to submit Subject Tests, it is better to choose only one mathematics test rather than two. We tell our students to take Math II and not Math I. Similarly, if your first language is not English, a Subject Test in your first language may be less helpful. You should submit scores from tests taken in the past three years. Again, Harvard may say they only require two Subject Tests, but top candidates submit many more taken throughout high school.
Domestic students will typically have the opportunity to have an in-person interview with a regional Harvard representative in or near their community. Harvard also offers a limited number of on-campus interviews from September through November. Arrangements for these meetings usually occur sometime after your application is submitted.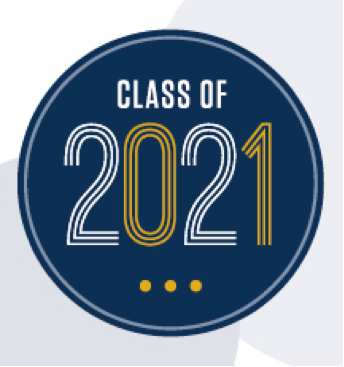 Harvard's Class of 2021 SCEA accepted students represent only 14.5% of the 6,473 early applicants, marking the lowest early acceptance rate since Harvard reinstated their EA program in 2011. While the pool of students marks a 5% increase over last year, the acceptance rate actually fell .3%, with only 938 students receiving offers. These 938 early acceptance students represent a 'significant nucleus of next year's class' according to William R. Fitzsimmons, Dean of Admissions and Financial Aid.
Of these 6,473 early applicants, 8.7% of those admitted early are first-generation students or the first in their families to attend college.
For the Regular Decision round, Harvard College received 39,506 applications to its Class of 2021, setting a new record for the third year in a row and surpassing last year's total by 450 applications (1.2 percent). 2,056 of these students were invited to join the Class of 2021. There were small application increases across several groups: 21.8 percent of applicants identified as Asian American, 12.6 percent as Latino, 10.5 percent as African American, and 2.3 percent as Native Americans and Native Hawaiians. The number of women applying to the College increased by 2.5 percent, comprising 49.9 percent of the total applicants.
The Harvard Paulson School of Engineering and Applied Sciences, for the second year in a row, has shown a marked increase in applicants. The humanities and social sciences have also shown an increase in applicants, in part due to a new concentration in Theater, Dance & Media.
What was Harvard Admissions looking for out of this group of 6,473 early applicants?
There are 4 main categories Harvard Admissions considers when reviewing applications outside of your grades and test scores; below are just a couple from each category. You can find the full list here.
Growth and Potential
Where will you be in one, five, or 25 years? Will you contribute something to those around you?
What sort of human being are you now? What sort of human being will you be in the future?
Interests and Activities
Do you care deeply about anything—intellectual? Extracurricular? Personal?
What is the quality of your activities? Do you appear to have a genuine commitment or leadership role?
Character and Personality
Are you a late bloomer?
How open are you to new ideas and people?
Contribution to the Harvard Community
Will you contribute something to Harvard and to your classmates?
Will you benefit from your Harvard experience?
Get Into Harvard – The Student Perspective
Here at Top Tier Admissions, we're fortunate to work with some amazing families and even more spectacular students. Their hard work, focus, determination and dedication to following our proposed roadmap and application strategy helped these students make the cut at Harvard and become a part of the Class of 2020. Like notable alums President Barack Obama, President John F. Kennedy and Mark Zuckerberg, Harvard's Class of 2020 is poised to inspire and uniquely influence their peers and professors alike.
Here is some advice from a couple of our students most recently accepted to Harvard:
"I couldn't be more grateful to Top Tier Admissions for their assistance in formulating and executing my application strategy! I learned that it is important for applicants to not be deterred from applying to top schools by fear or insecurity, as the most selective are often the least predictable, and to know that very well-crafted essays, which always take a seemingly unreasonable amount of time and revision to finish, can make a meaningful difference in the quality of an application."
– J.A., Application Boot Camp 2015 (Harvard, Class of 2020)
"Don't be deterred from reaching for your top schools. I was told by every counselor I met that it was 'foolishness' to apply to Harvard, and instead to Early Decision to a school that I didn't like. By all means work your hardest, and then reach for the stars."
– C.C., Application Boot Camp 2015 (Harvard, Class of 2020)
Top Tier Admissions Can Help:
"I just want to thank you guys so much for your help and guidance! I really couldn't have done it without you!" –Application Boot Camp student
"You and your entire team are awesome! You were invaluable in helping P get on the right path! Great news today! P was accepted at Yale, Penn, Villanova, Wesleyan, Williams, Tulane, and the University of Virginia. Thank you for all you do to help these kids achieve their dreams! She is over the moon and will choose in short order! Thank you. Thank you. Thank you!" --Application Boot Camp parent
"Thank you for everything! This hectic college application process was almost easy with your help. I really appreciate it. I feel like your suggestions and editing pushed me above other similar applicants. Cumulatively, I currently have the highest ranked college acceptances out of my whole school." --Application Boot Camp student
"P. continues to thrive at Brown. She loves her classes, professors, and friends as well as her internship, teaching assistant and research opportunities. She feels very fortunate to be there and strives to take advantage of all that Brown has to offer. We are fortunate to have found you!" --E.V. Parent of Application Boot Camp student
"I truly believe ABC made a dramatic difference in T's application/outcomes (and will continue to do so as the season unfolds). We were all shocked to learn on Saturday that not only had Tulane accepted him, but were offering almost full tuition, unsolicited, in merit aid with a four year guarantee. Just wanted to say "thanks" and holy cow. You guys really enabled him to put his best foot forward. Thanks again for all you guys did to help him through a confusing, challenging process for teens!" --W.P. Parent of Application Boot Camp student
"Thank you so much for your advice and help over the past couple of months. I am grateful that I could finish everything in such a short amount of time. My application would not be so polished without your editing and notes! I really appreciate all of your counsel." --P.N., Application Boot Camp student
"I write to thank everyone at ABC for all the help with my essays and the Common Application. I really benefited from these past 4 days in Boston and I would be happy to recommend ABC to anyone that asks." --R.L. Application Boot Camp student
"At the start of this week I was petrified at the thought of college essays and differentiating myself from high school seniors across the nation. Thank you so much for streamlining this process and fine tuning my essays to perfection. I would not be able to keep on track without you! Thanks again!!" --R.Q., Application Boot Camp student
"I saw your Ad in the Penn Gazette and thought about you with great fondness. It's been almost eight years since our daughter, K.G, worked with you. We came to your Boot Camp sessions in New York with hopes for direction and guidance and we certainly did get it.  K.G. graduated from U Penn and went on to do a Master's in Economics at London School of Economics. She now has an amazing job and is pursuing another Master's at Johns Hopkins University. Because of what we learned from you, we were able to  help, our younger son also got into U Penn and he is now working in Washington DC. "--B.C., parent of Boot Camp student
"To the entire staff of Application Boot Camp: A HUGE thank you for helping me navigate through the entire college process. The incredible support and encouragement from everyone there enabled me write insightful essays for the various colleges that I was applying to. I came back from Boot Camp every day feeling confident in myself and my ability to effectively communicate my ideas and thoughts into my essays and most of all, my entire application. I am so happy to say that I will be attending the University of Chicago this fall!!" --J.W. Application Boot Camp student
"I will be attending The Johns Hopkins University this fall!! . . . It was one of my top choices, and I cannot explain how ecstatic I am to join JHU!! Once again, thank you so much for your help. I do not think I could've done it without your guidance. I feel like I have found the perfect school for me." --U.R. Application Boot Camp student
"The amazing support from your entire staff allowed me to write essays that I was extremely proud of. The advice along the way on how best to showcase my strengths and match that to an overall strategy of where and how to apply was invaluable!" --E.A., Boot Camp student
"Dear Mimi, Michele and your wonderful team, we are very happy to let you know that O. was accepted at Georgetown!!!! His "dream university." Thank you very much for all your help. We really appreciate it very much! You can imagine how proud we feel!." --P.Y., parent of Boot Camp student
"I got a lot done at Boot Camp and I came back very relieved, while all my friends were very stressed out trying to finish all their applications." --F.N., Boot Camp student
"You helped with all aspects of the application process. I came home confident and with a clear plan of what I was going to do! Can't thank you enough!" --Y.T., Boot Camp student
"Boot Camp helped me become realistic on my options but still supplied me with confidence about my applications." --E.W., Boot Camp student headed to Brown
"My number one choice was UVA and I was accepted regular admission!" --R.E., Boot Camp student
"We wanted to reach out to you and send a heartfelt thanks for guiding us through the college admissions process this past year.  Your direction was incredibly helpful! R. was admitted to Tufts Early Decision!!!  He is grateful for every minute you and your team spent with him and acknowledges the significant competitive edge gained by your insight and experience." --Y.W., parent of Application Boot Camp student
"Mimi--Can't thank you enough! We got a chance to personally thank Michele afterward, but I wanted to reach out to you as well! You have a special knack for building young people up! At first R. hesitated to sign up for Boot Camp because she felt she couldn't "hang" with the Ivy League hopefuls, but she left with a renewed swagger!" --U.E., parent of Boot Camp student
"Mimi, your advice and guidance throughout this entire process has been essential, for which my family and I are very grateful." --D.C., Boot Camp student, accepted to UPenn and Columbia
Ready to Apply? Try one these Top Tier options!